You can restart your sexual life between 3 to 6 weeks after the penile implant.
Dr. Natalio Cruz tells us about sexual life in a patient with a penile implant in Onda Cero with Carlos Herrera (press play). The audio is in spanish.
As you can see, men with this treatment have better self esteem. Because of an improvement of their sexual life, they even smile more and look happier.
There is a whole period of adaptation to get used to manipulating the prostheses and to not being afraid of your sexual partner noticing the prosthesis, or not being afraid of feeling any pain while having sex. You will find the answers to the most frequent questions in our section.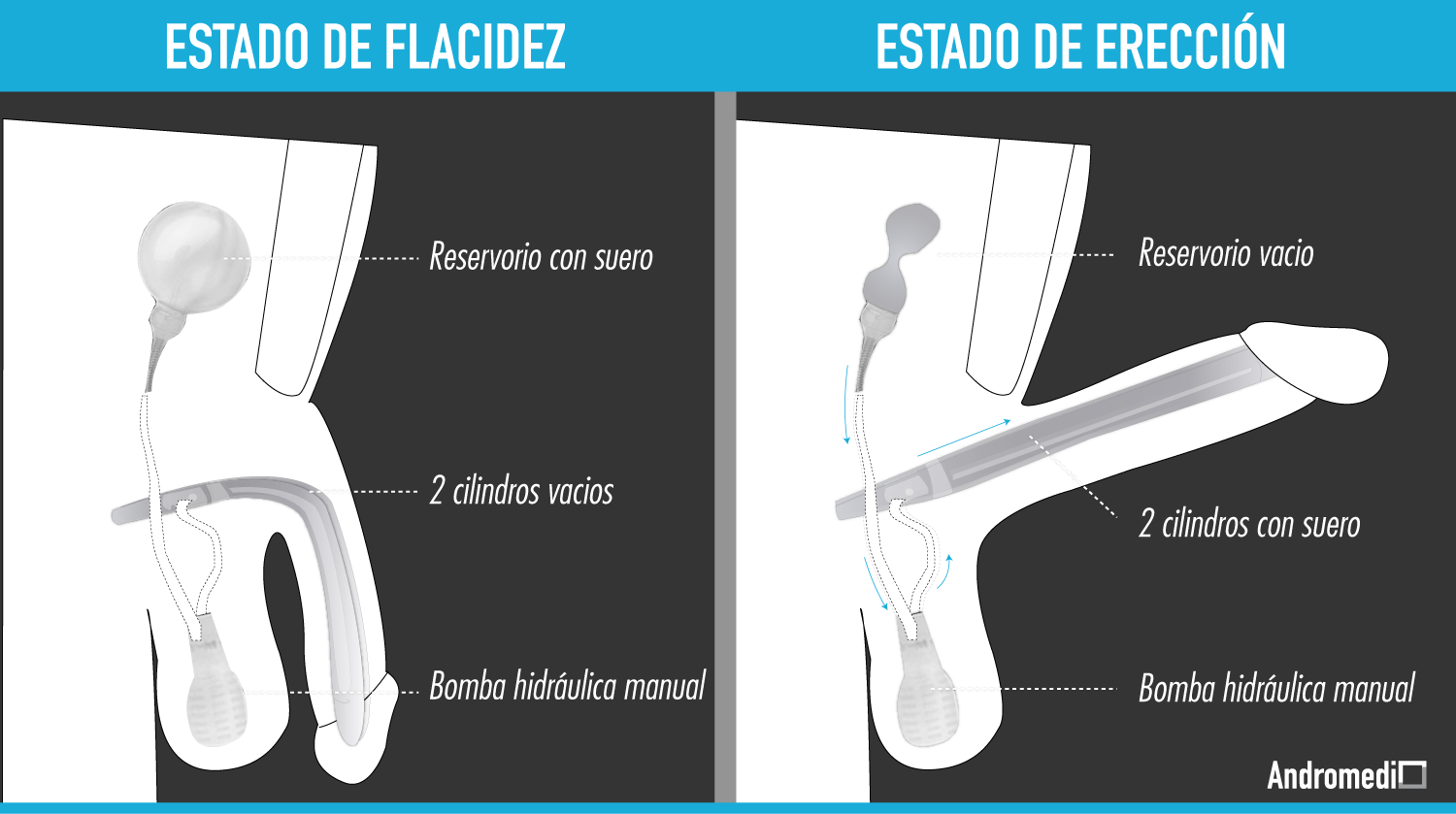 The advantage of the penile implant is that it solves definitively the impotence problem. It has a long, useful life, and the more you use it, the better it works because it keeps the implant mechanism in proper working order.
Once the patient has passed these obstacles, they see there is no pain and there is no way to notice the prosthesis, and they get used to the implant so it stops being a taboo in their lives.
---